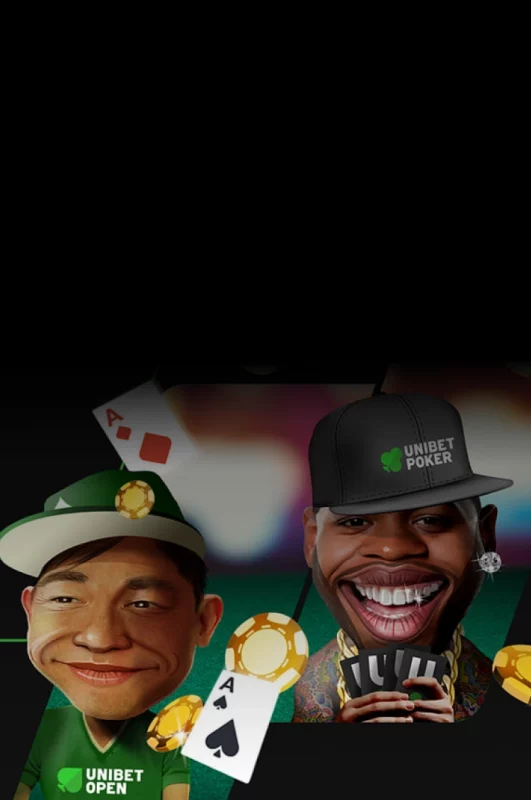 Unibet Mobile Poker App
The Unibet mobile poker app allows players to play for real money while on the go and a chance to take advantage of incredible promotions.
General Overview of Unibet Poker
Unibet Poker has long been identified as the leading casino for online poker in the world. Unibet is a fully licensed and regulated online poker platform and has a certificate of good standing. eCOGRA conducts regular audits to ensure Unibet's compliance. Unibet Poker focuses on casual players as opposed to competitive players, which has attracted many people.
Security regarding personal information and banking is well respected among Unibet members as there are no toxic chat rooms to contend with, as with other online poker platforms. Unibet Poker has been in operation for over 23 years, with well over 10,000 registered players.
What to Expect From the Unibet Poker App
Unibet software allows users to play Unibet poker in a no-download version. By using the Unibet Poker download software and the mobile apps for iOS/Apple and Android users are able to play poker from a mobile device by simply logging into their existing account or opening their first account. This versatility allows users to play Unibet poker wherever they like. Unibet is one of the few platforms that offer downloadable software for Mac and PC players and downloadable apps for mobile players.
The Unibet mobile apps for online poker have nearly all the same features as the main software version. Unibet's mobile poker app allows users to:
Play cash games
View unlockable achievements
Using an iPad, play on five tables at once
Using iOS and Android smartphones, play up to four tables at once
Select from 100 different avatars for a player's identity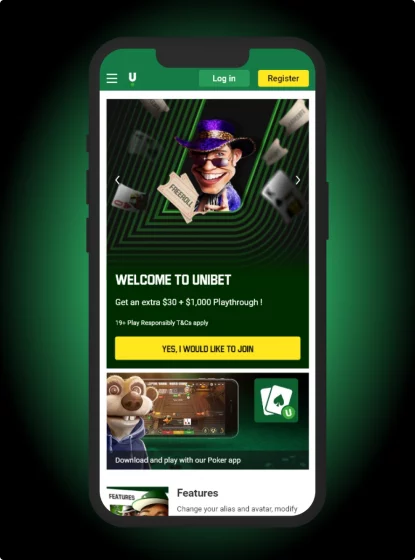 Getting Started with the Unibet Poker App
Downloading, installing, and getting your account up and running can be achieved in no time. After downloading and installing simply create and verify your account by selecting 'sign up' on the app.
Once the account is verified, the player can make a deposit and start playing poker for real money! Just like mobile bingo, Unibet poker can also be played directly from the Unibet website.
Poker Games on the App
To keep things simple, Unibet offers the two most popular online poker games on their mobile app. The games that are included on the app include No-Limit Hold 'em and Pot-Limit Omaha. These games are available both in cash-game formats and tournament formats. Some might view this as slim pickings; however, many challenges and unique features keep users interested. The famous Texas Hold'em game is one of the most popular poker games on the platform, but players can also enjoy Unibet's own Banzai poker and a wide range of tournaments on the app.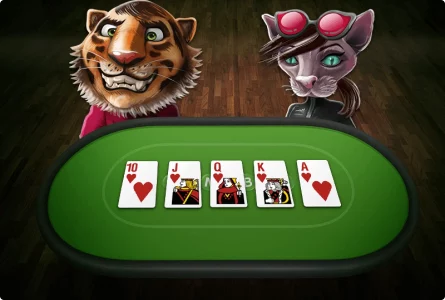 Sit 'n' Go
Poker enthusiasts can join a Sit 'n' Go poker tournament whenever they want with Unibet mobile. This type of tournament doesn't come with an established starting time. Every Sit 'n' Go tournament has a pre-set number of players. The Sit' n' Go tournament will start right away when all the player spots are occupied. These tournaments typically last less than one hour, so they are perfect for poker players that want a quick opportunity to win massive prizes!
Tournament Options on Unibet Poker App
Unibet offers some of the most exciting poker tournaments. You can buy your seat in a tournament or earn points that will level you up by playing poker. The tournaments you can join at Unibet poker are Freezeout, Multi-buy, Freeroll, Guaranteed Tournament (GTD), Satellites, Bounty Tournament, Pot Limit Omaha (PLO) Tournaments, as well as Sit'n' Go tournaments.
Freezeout
Freezeout is the most popular poker tournament. Players have two options. They can play until they win it all or lose it all. With such an all-or-nothing mind frame, the games are intense and very entertaining.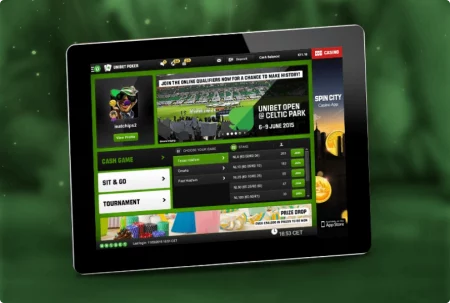 Multi-buy
The multi-buy tournament allows players to multiply their starting stack by 2x, 3x, or 4x. The multiplying options are always available for players to use as they want.
Freeroll
Freeroll tournaments come at no entry cost, but some of these tournaments might have requirements for players. Some freeroll tournaments need an invitation or a particular achievement to let the players join.
Guaranteed Tournament
The poker players' buy-ins build up the prize pool in guaranteed tournaments. If the amount gathered from players' buy-ins is higher than the guaranteed prize pool, its value also gets higher. If the players don't reach the prize pool value with their buy-ins, Unibet covers the rest.
Poker Promotions on the Unibet Poker App
Unibet mobile poker offers both a welcome Unibet poker bonus and weekly promotions. So, there will never be a dull moment on the Unibet poker app.
Unibet Poker App Welcome Bonus
The Unibet welcome offer comes with a certain amount of bonus money or deposit match depending on the specific welcome offer in place at the present time. To receive this deposit bonus, players have to create and verify their account and make the minimum required deposit. They also have to select the poker welcome offer.
Unibet Poker Promotions for Existing Players
Unibet is well known for providing its users with many ongoing player promotions. Some of these promotions are always available, while others are exclusive for one-time deals. Unibet also offers monthly missions or achievements that can earn players more money while they play. Some examples of these missions are:
Reach the flop a certain amount of times in an Omaha cash game
Eliminate a specified number of players in a particular game
Change your Avatar appearance
Completing these missions can reward players with several tournament entry tickets as well as many bonus points. Unibet bonus points can be paid out in money and prizes in Unibet's loyalty club known as Unibet's Poker Club. When playing Unibet online poker, there is always something to aim for, keeping it fun and exciting.

Loyalty System
Players must access the Unibet poker Canada app account to access the loyalty system and use GameLab. Here they can earn XP (experience points) to help them increase their level and gain rewards. Some rewards that players can win through loyalty points are cash, bonus points, or tickets!
Twitch
Unibet has a Twitch channel where viewers can watch several weekly poker streams. This channel features:
Strategies
Analysis
Tournament leagues
and Prize giveaways
Fair Play on the Unibet Poker App
Unibet Poker is not available for poker database software and head-up displays. This creates a level playing field for online poker players as opponents will never have an advantage over you. All players are seated randomly in Unibet's quick-seat cash games. Unibet's unique software allows users to change their names and avatars three times daily.