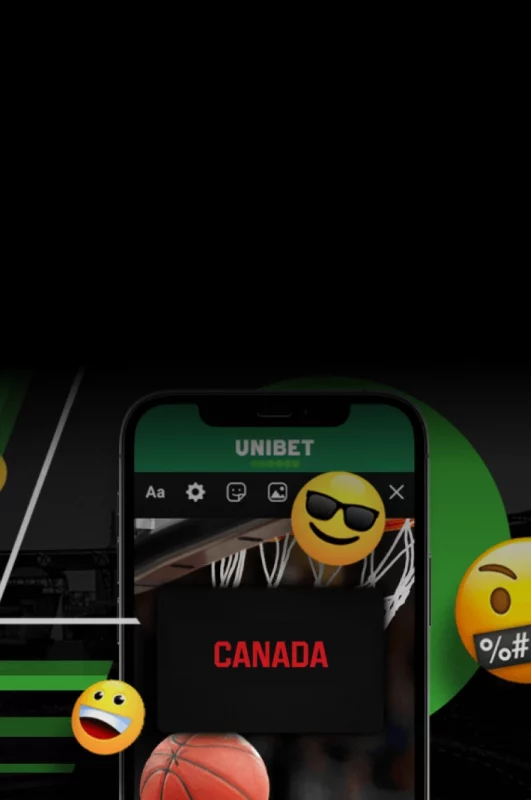 Unibet Mobile Canada: Start Your Gaming Journey
Unibet mobile offers everything a gambler needs to try their luck, regardless of their experience.
What to Expect at Unibet Mobile
In keeping with its brand, Unibet designed its mobile version to meet the wants and needs of casino enthusiasts on the go. They focused on making it user-friendly with plenty of options. They have a reputation for staying aware of the latest technology and implementing it where it will serve their clients the best.
The Unibet mobile platform means anyone who wants to enjoy what Unibet offers can do so from their mobile device. As long as they have access to the internet, they will have access to this gambling platform. The mobile version of the Unibet casino is optimized to offer all the features and games of the desktop version.
Features of Unibet Canada
Those who are into sports betting can easily take advantage of an opportunity to place a bet on their favourite sport. The Unibet betting mobile platform is loaded with many sporting events and ensures that sports bettors can place bets on many prominent events.
Those who are into slots will be satisfied when utilizing the Unibet app. There are over 150 games to choose from. This online casino is constantly adding new games to its roster so that slot players can experience the latest game fun. Table games are another form of casino gameplay that Unibet has put its focus on. All popular games, such as roulette and blackjack, are accessible to players on the go.
Then to take online casino gameplay to another level, there is the live casino. This is something that many people find to be the most enjoyable way of participating in different table games.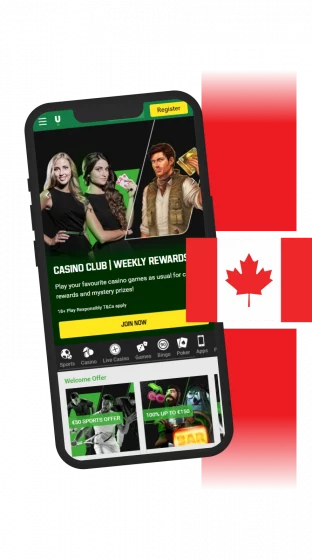 How to Access Unibet Mobile
There are two options for enjoying what Unibet mobile casino offers players on the go.
Option one is to go to the Unibet platform from the browser using a mobile device. Or, if a player prefers, they can download one of the Unibet apps.
Downloading one of the Unibet apps will only take a couple of seconds. On Android devices, you can find the app in Google Play and on iOS devices you can find it in the Apple App Store. Once you downloaded and installed the casino app on your device you can set up your account. The app's structure is intuitive, guiding players through creating their accounts and choosing their favourite games.
Unibet Mobile Apps to Try
The casino, Unibet poker, and Unibet sports apps cover many games that both beginner and expert players can enjoy! All apps are compatible with Android and iOS devices.
Casino App
As soon as you open the Casino mobile app and access your account, you can choose from slots, roulette, blackjack, or live poker. Unibet mobile casino has the most popular and recent games available for its players. Live games, such as live poker, differ because there is a live dealer at the table. So, the experience will be more similar to that of a physical casino.
Unibet mobile Canada allows players to try the games they want for free or play for real money. However, real-money gambling is only an option for players with an account on the platform.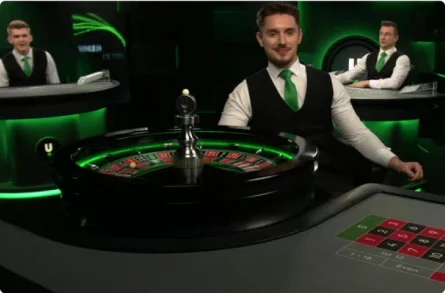 Poker App
The Unibet Poker app is one of the most popular apps offered by Unibet and gives players a chance to try their favourite poker version on the go. Players also have access to all seven poker tournaments available on the Unibet platform through the Poker app and Sit & Go's, Unibet's version of Banzai poker and Cash games.
The Unibet Poker app looks the same as the mobile and desktop versions and shares the same features.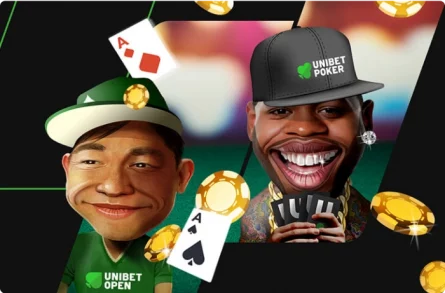 Sports Betting App
The Unibet Sports betting app allows players to place their bets on the go and have total control over them. The app features all types of virtual sports, such as football, basketball, tennis, horse races, or greyhounds.
By downloading the app and accessing your account, you can start placing your bets and stay updated on the latest scores. There is also the option to place in-play bets and live-stream competitions. For beginners, the app offers all the information they need to start their sports betting journey.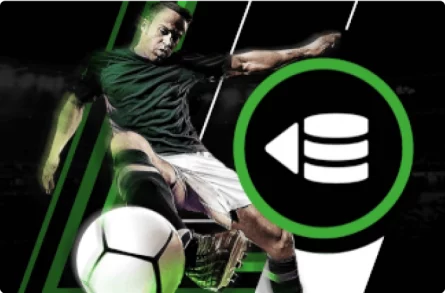 Account Set-Up on Unibet Mobile
After downloading and installing the app, you will be asked to complete fields regarding your username and password. These are your credentials, and you will use them every time you access the Unibet mobile login section. Furthermore, you can decide whether or not to make a deposit. After that, your account will be set and ready to use on all your favourite games!
Note that you need to be at least 19 years old to be able to set up an account on Unibet mobile Canada.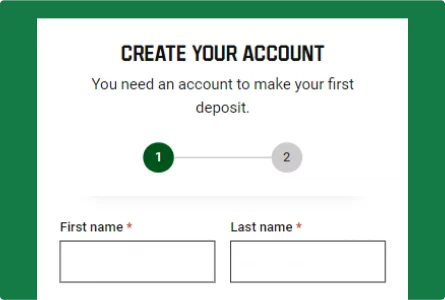 Unibet Mobile Promotions You Can's Miss
Those who wish to play on the mobile version will be offered promotions that Unibet is well-known for. There is a welcome bonus that can change anytime, but it is always on par with the other online casinos. Unibet likes to show its appreciation not only to new players but to their regular members too. They do this through ongoing promotions. No one ever gets bored when taking advantage of promotions offered on the Unibet mobile website.
Sign Up Bonuses
The signup bonuses differ according to the app you join and the type of game you want to try, but they are all generous. Note that you don't need to use any promo code to claim your bonuses on the mobile apps.
Sign-up bonuses are also known as welcome bonuses, and you will find them on all Unibet apps, mobile, and desktop. These bonuses may be offered in the form of match deposit bonuses that players receive once they signed up and have verified their accounts. Both the Casino app and Sports app offer deposit bonuses while the Unibet Poker app may provide a different type of promotion from time to time. The welcome offers may at times provide free spins as well, which players can use with some games in the app.
Other Promotions
Unibet mobile Canada constantly changes the exact details of their promotional offerings, and it would be too bad to miss them! The Sports app frequently allows you to gain a bonus by referring a friend, a Canada sportsbook bonus, and a bet builder you can choose to activate before the match starts. (Any of these offers may change or become unavailable without prior notice).
The other promotions on the Casino mobile app include free spins and casino reload bonuses that change weekly, so you will need to check on them often to catch the best ones. The Poker app also offers limited promotions, such as the Poker Xmas Bootcamp and a Bonzai Bonanza to enjoy every Friday.

Mobile Casino
The Unibet mobile casino is as complex and well-featured as the regular browser casino. Besides the Casino, Poker, and Sports apps, you will find all the guidance and information you need to keep your gambling journey well-armed. The Unibet Canada website is fully optimized to be accessed from any mobile device without missing any of its games or features.
Players can enjoy classic slots as well as the latest releases and live games such as roulette, blackjack, and baccarat. The live games have real dealers and create a similar experience to gambling in a real casino. Also, players will have all the information they need in the 'Guide' section so they gamble in an educated and responsible manner.
Many users wonder about the platform's quality of graphics and text when they access it from a mobile device. But you will be glad to know that the entire graphic of the Unibet mobile casino is adapted to the device you use. The text and all the buttons will be clear when you use the platform from your mobile, and you can also activate the full-screen function for a clearer image.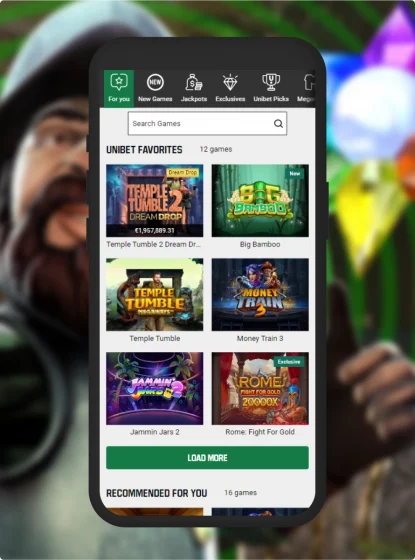 Mobile Betting
Mobile Unibet betting is no different from betting on a desktop browser. Using the Sports betting app, you can bet on all your favourite games and sports. From worldwide football and basketball competitions to hockey, tennis, cricket, horse racing, and greyhound races, the sportsbook at Unibet mobile casino has it all! Players can place bets in play or before the match and check out the odds to be well informed.
The advantage of mobile Unibet betting is that you can place your bets on the go and increase your odds of winning. Are you watching a game in your favourite coffee shop with your friends? Grab your phone and place a bet through the Unibet mobile app! It is that easy and can surprise you with wins in the spur of the moment. Mobile betting is just as secure as any other form of betting, but it is also the most convenient and comfortable option.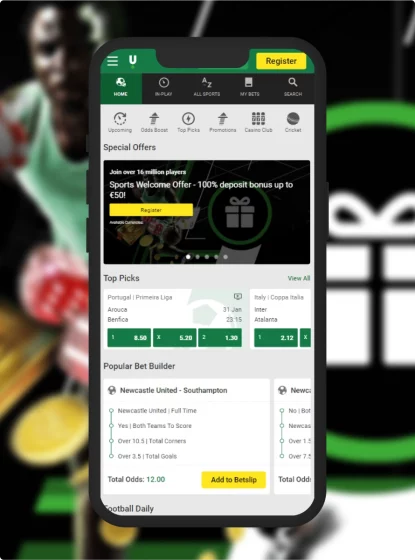 Mobile Bingo
Bingo is a nostalgic gambling game, and Unibet Canada brings it back into the trend with the Unibet mobile bingo version that is more inviting than ever! On the mobile casino, you can find all types of bingo and even bingo tournaments to join if you are an expert player. There are low-stakes bingo games for beginners so they can get accommodated with the rules and understand how the game works.
Unibet has a special offer for beginners who join the Unibet bingo games. The players have seven days to play bingo for free, while the wins will be real money. There are also private bingo rooms with attractive jackpots for the more confident and experienced players. When playing bingo on Unibet mobile, you can choose from three main types: 90 Ball Bingo, 75 Ball Bingo, and 75 Ball Variant Bingo.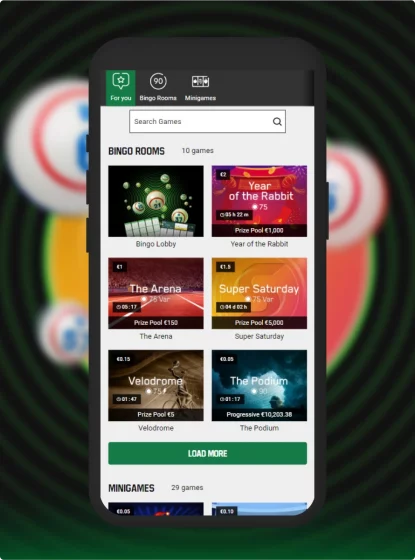 Mobile Banking
Adding funds to your account and withdrawing winnings from Unibet mobile is as easy as 1,2,3. The methodology of mobile banking will be similar to how you manage your deposits and withdrawals on the browser platform. It is easier and more convenient to go through that from your mobile device, than from your browser. Unibet mobile only supports secure payment methods so you will not be taking any risks with your funds.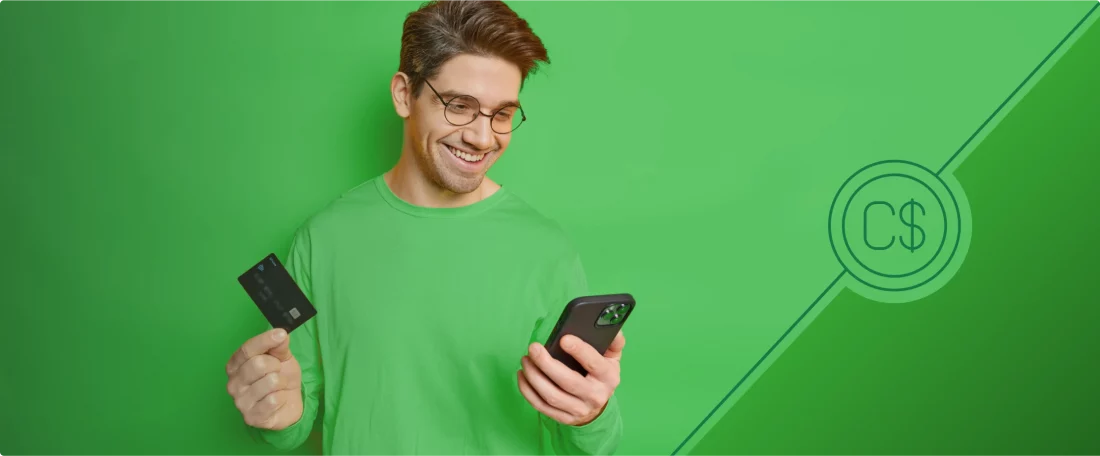 Funding Your Unibet Account
To add funds to your Unibet account, access the "Deposit" section in your account's menu. You will be able to select the financial institution you choose to use to add funds to your account and the amount you want to add. You can also use PayPal or INTERAC e-transfer to make a deposit, from the available banking options. The funds will appear available in your balance as soon as the transaction is complete.
Withdrawing Winnings
You must access the "Withdraw" section of your Unibet account to withdraw your winnings. You can receive your winnings on your credit card, bank account, INTERAC e-transfer or PayPal account. The primary condition is to use a card, bank account, or another type of financial account that is in your name and not in the name of a third party.
Responsible Gaming
Unibet mobile Canada puts a lot of emphasis on responsible gambling. The Unibet platform offers an accountable gaming guide to ensure that the players stay focused on their passion for gaming. In this guide, all players are kindly advised to bet only within the means of their comfort.
The platform offers a "Test your profile" section to help players understand the type of gambler they are and how to make the most of it. Some notifications can be set up at different time frames to inform the player of his gaming time, losses, and wins.
On Unibet mobile, Canada players will also find free tools to help them reduce their playtime if necessary and even get the help and support they need to enjoy all the games they want responsibly.
Customer Support Availability on Mobile
When in doubt or in need of extra information and support that is not accessible on the Unibet mobile app, players can access Customer Support through the "Help Center" and the "Contact us" section available on their account. A representative of the Unibet Canada casino will get in touch with the player as soon as possible and address any issue they might have.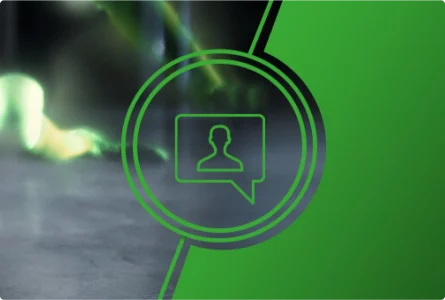 Can I withdraw my winnings if my account needs to be verified?

Even if you have winnings on your account, you will only be able to withdraw them once you thoroughly verify the account. You need to be at least 19 years old and use a payment method that is in your name to verify your account.

How can I verify my Unibet mobile account?

To verify your account, access the "Verify my account" section on the website and submit the required documents. Required documents will include proof of residence and proof of identity. This is particularly important to ensure the account is registered from a country that allows gambling with Unibet.

Why hasn't my withdrawal arrived yet?

Depending on your withdrawal method, it can take between one to three working days for the funds to reach your account. If three working days passed and your withdrawal still needs to be in your bank account, contact Customer Support via email with a screenshot of your bank statement covering the withdrawal date until the present date.

What is the maximum deposit/withdrawal amount I can make with INTERAC e-Transfer?

If you use INTERAC e-Transfer, your maximum deposit limit will be 2500 CAD. The time for your transaction to be completed can vary from 10 to 60 minutes. Withdrawals are set at a minimum of 10 CAD and a maximum withdrawal amount of 9,999 CAD. There are no fees ad processing times for withdrawal may take between 1-3 days.

How many Unibet mobile accounts can I have?

Every player is allowed to have and use one Unibet account. If you live with other players in the same household, each one will have to create an account. It's important to remember that when there is more than one player in the household then the bonuses available to them might be restricted.

Can I open a Unibet account in someone else's name?

The Unibet account has to contain the personal information of the person who created it and intends to use it. No third party should have access to your Unibet mobile account. Creating more than one account can result in the freezing of all accounts' access and funds therein.