There was a time when anyone who wished to play casino games had to go into a casino and bet inside the building. While this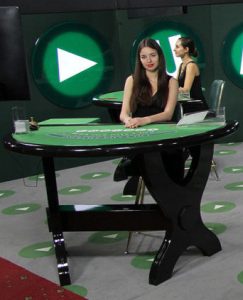 was a fun thing for bettors who wanted to enjoy the side shows which define casinos, there were others who felt restricted by distance and time. The development of apps such as the Unibet Casino app has revolutionised how betting is done. People do not have to travel several miles and dedicate specific times when they will be away from home to play casino games. The on-the-go Unibet Casino app can be accessed using Android devices. It allows you to play a game wherever you are.
Games Available on Android Devices
Some of the table games and slots which you can access on your devices include:
Bingo Bonanza
Roulette
Mega Moolah
Blackjack
Tomb Raider
Dragons Fortune
Thunderstruck
Jacks or Better
Getting Started on Unibet Casino App
The first step towards getting the Unibet Casino app is by registering at the website. The registration process is an easy task where you need to key in your basic information, such as email addresses and other identification details. After getting into the site, you can then download the app or play directly at the site. Several devices support the mobile app, including tablets and phones.
Casino App
This is the universal app in the site, and it features the popular and common casino games. Some of the features it boasts of include the following; it has more than 100 slots and some of the most popular games in the world of casinos, such as Twin Spin, Starburst, and Mega Joker. Other games which draw people to the casino app are the jackpot slots: Mega Fortune Dreams and Arabian Knights. Other additional games that make the casino app popular among bettors are video poker, blackjack and roulette.

Overview of Unibet Casino App
The Unibet Casino app has several options when it comes to sports which you can play on your mobile devices. People who are not able to download the app can still access the games through their mobile phones. It is, however, a better option to download the app, since it is lighter, easy to use and offers a variety of games to choose from. The mobile casino app is popular among people who want to have the casino experience without stepping out of their house. In case of loss of internet connection, the players do not have to worry about losing the money that they had made when they were playing. The games usually start from where the players left, as soon as they get the internet back. All they will need to do is login and go to the game they were playing before they lost connectivity.
Pros of Using Unibet Casino App
Saves time which would have been used travelling to a casino
Provides a variety of options of games to play
Easy to use with a neat interface
Users get bonus and promotional offers
It is free to download
Cons
It is not supported by all phones, devices and systems.
Some reviewers find the font to be a little small for the eyes. This can, however, be adjusted by going to the phone's settings.
App takes up storage space on device.
Bonuses and Offers
First-time users of the Unibet Casino are given a generous bonus which allows them to acquaint themselves with the games. They also have promotional offers such as free spins and they can be accessed through the app. The bonuses and promotional offers are especially beneficial for beginners.
Payment
Payment on the Unibet Casino app is through encrypted software, so users do not have to worry about their details being taken by third parties. To make a payment, the users select the preferred payment methods to deposit the amount they want to use. To withdraw what they have won, the users go to "my account" and click on "payment history" and withdraw using the preferred method. Payments done through bank transfers may take a few days to reflect.
Conclusion
Unibet Casino app comes highly recommended by ardent fans who praise it for the convenience and how easy it is to use. With the many games to choose from and fast streaming, bettors feel like it is an outstanding deal.