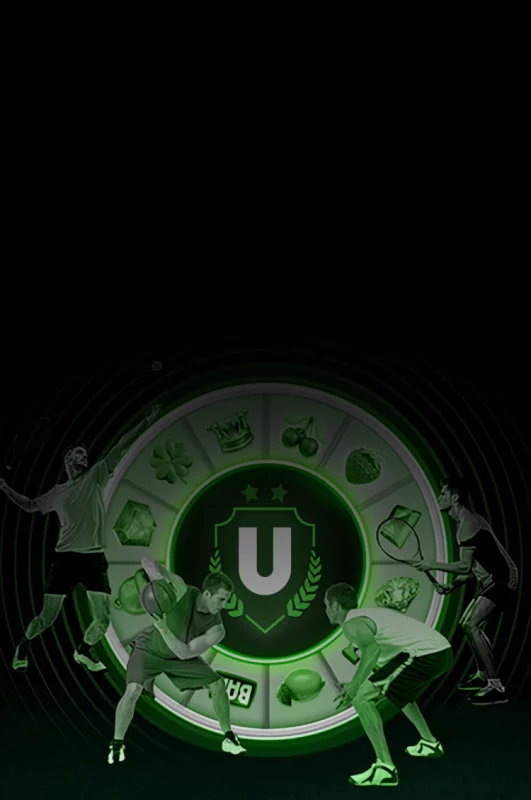 Get In On The Action With Unibet Mobile Sports Betting
Mobile sports betting makes it easy to bet on the most popular matches wherever you are. Learn more about Unibet mobile sports betting and why it's your best bet in finding the perfect online sportsbook.
What Makes Unibet Mobile Sportsbook So Unique?
It is a mixture of factors. First and foremost, Unibet has a focus on providing its members with outstanding odds in various sports markets. Secondly, the platform is well known for its values towards responsible gambling, safety, and security. What further sets Unibet sports betting apart from other online sportsbooks is the large variety of sports to bet on which includes everything from American football and tennis to virtual sports and politics. Pairing these strong points with their extravagant sports bonuses brings sports fans the perfect mobile platform to place their bets.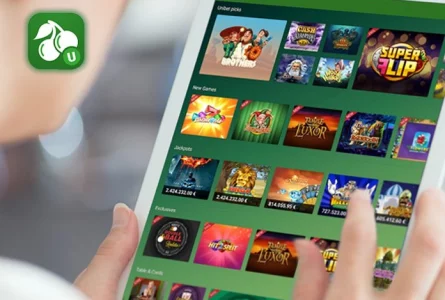 Betting on Sports With Unibet Mobile
Betting with Unibet mobile is an experience in itself that not only helps you place bets with the best odds but also offers generous bonuses and promotions. You can place bets with Unibet directly on your mobile or desktop browser. There is also no compromise in your betting experience when betting on your Android or iOS device – bettors can expect the same great features, live and in-play betting and many more.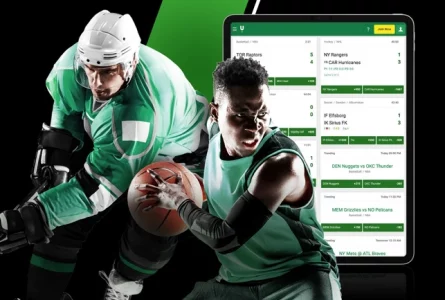 Popular Sports To Bet On at Unibet Mobile
There are some sports that are more popular to bet on than others. It all also depends on what a bettor's personal preferences are. Unibet mobile offers a huge range of sports, ensuring that every type of bettor will have something to look forward to while betting on the go.
Racing
Formula 1, rally, moto GP, and more can be bet on with Unibet mobile. Racing has long been one of the more competitive sports for fans who lean more towards extreme sports categories.
Boxing
The thing about boxing is that it is almost always the favourite who wins. And it's almost sure money for fans who are clued up on the participating boxers' track records. But once in a while a shock comes, and that's when you can earn the big money, so choose wisely.
Martial Arts
Big stars in this sport have made it a world event every time there are matches. Unibet mobile sportsbook gives you good odds and you can have fun with placing your bets on the UFC and other championships.
Cricket
Cricket is preferred by many sports fans who place bets with Unibet mobile. If you learn the sport, you will have a lot of fun with great odds when betting on the ICC and other popular tournaments!
Football
The ultimate and most popular mobile betting in Europe is football. Whether it's live betting or otherwise, no sport can come close regarding popularity. With Unibet mobile, bettors can bet on a wide range of international and national championships.
eSports
Unibet offers members the chance to bet on various eSports tournaments happening all over the world. This sport sees video game players competing against each other live.
Unibet Mobile Sports Betting Bonuses
Unibet is an operator that has several bonuses and promotions available. In addition to the welcome bonus, you will also find a lot of other sports-specific offers. Want to learn more about Unibet's special bonus offers? Check out their promotions page on your mobile device.
The Perfect Welcome
This is the bonus new members will benefit from the most. Depending on the current available offers there may be a sports bonus to get you started on your betting journey with Unibet. You may need to use certain e-wallets or fulfil other requirements to receive the welcome bonus.
Other Bonuses and Campaigns
Unibet also offers existing members several bonuses and promotions to opt into, especially when the big championships and tournaments are on. Members can look forward to horse racing promotions as well as bonus money to use on various sports. Remember that bonuses and offers can change at any time.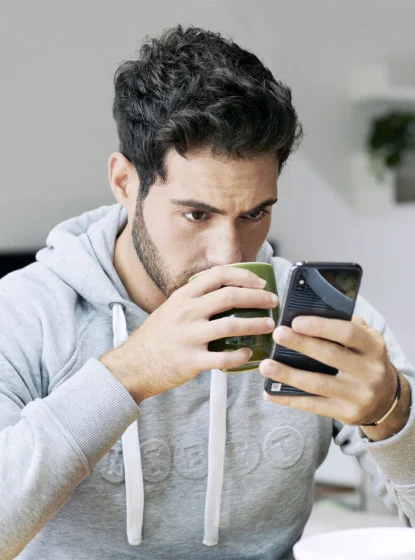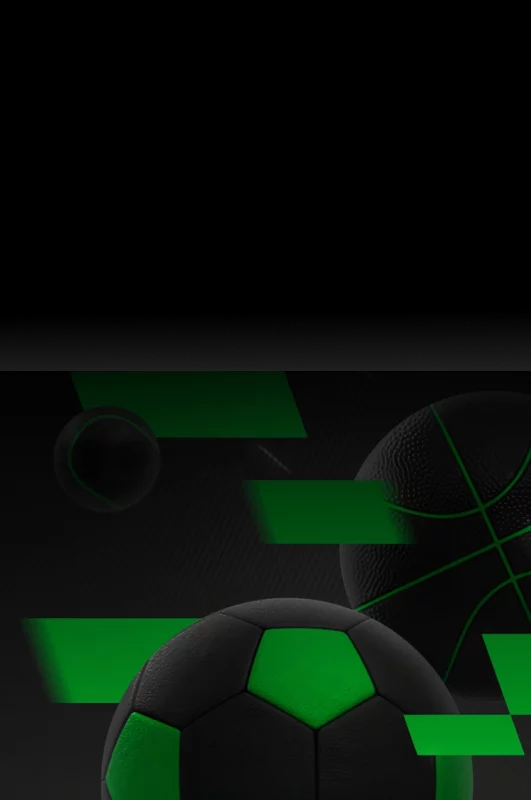 Get The Perfect Sports Bonus from Unibet Mobile
Get the perfect sports betting bonus from Unibet when you sign up as a member. Visit Unibet.nu to see all the latest promotions on offer.
Play Live Odds on Unibet Mobile
There is hardly a more exciting feeling than playing live odds with Unibet. This is an operator that specializes in that, and Unibet odds are also very good compared to the competition. Once you navigate to the sportsbook section on Unibet mobile there are both in-play and streaming features available. When paired together members have the opportunity to bet while the game is unfolding and stream it on Unibet TV.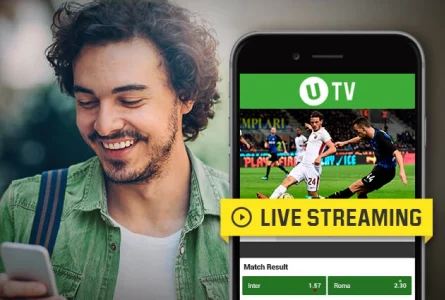 Beginner Tips For Sports Betting on Mobile
If you are new to sports betting or want to start betting on a new sport, you may want to go through the following tips to get the best possible chance at placing a winning bet.
Get to Know the Sport
This is important because although you can always use the odds as a guide, they can also fool you. If it's football or virtual sports you're betting on, get to know it. Know what is going on and you will have the odds on your side.
Take Full Advantage of The Bonus
Taking advantage of a bonus can minimize the risk for you, and at the same time allow you to bet with lower risks, depending on the particular available sports bonuses. In contrast to playing at other operators, for example, you also have bonuses on Unibet mobile!
Use Unibet Surebet
This is something that many do, and with the Surebet feature at Unibet mobile, you can give yourself a good chance of winning. Bet on all possible outcomes, or bet in a way that covers all alternatives. Then you have the odds on your side to win.
FAQ: Unibet Mobile Betting
Can you bet on sports on mobile?

You can, and it doesn't matter whether you have an iOS or Android device. Simply open the browser and visit the Unibet site and you can start betting. You can use the same account on all platforms if you wish.

Where does Unibet get its license from?

From the Malta Gaming Authority. One of the most trusted license issuers in the industry, and one that gives a lot more confidence when placing bets online.

Can I get a betting bonus on mobile?

There are various bonuses to choose from when accessing the mobile Unibet site. Mobile-specific bonuses may be available depending on the current promotions that are on offer. Any bonus that is active on your account will still be active when logging in to your account on mobile.

Is there customer service at Unibet mobile betting?

Yes, and Unibet is well known for its outstanding customer service. You can get help via live chat and e-mail. The operator also has a help centre you can use, and we encourage you to explore all options!

Must one verify the account?

You have to do that when you play at Unibet. If you already have an account before you play on mobile, that's ok. But if you register a new account, it must be verified first before you can make deposits and withdrawals.