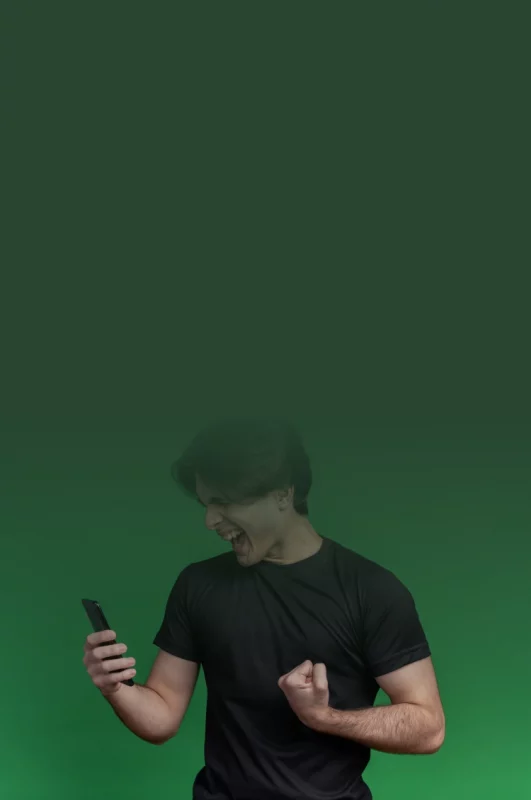 Get A Unibet Mobile Bonus
Join Unibet and get access to the most profitable mobile casino and sports betting bonuses for the perfect head start.
Types of Unibet Mobile Bonuses
Unibet provides users with substantial benefits from the minute they sign up. The following is a rundown of what to anticipate from Unibet mobile bonuses.
No Deposit Bonuses
No-deposit bonuses are frequently offered as a means of free spins or bonus funds without the requirement of a deposit. These bonuses usually require you to use the credit on specifically selected games before winnings can be accumulated.
Deposit/Welcome Bonuses
This may be both a casino and a sportsbook bonus, and it is most often given out as a 'new customer offer' for those making their first deposit on Unibet.
Free Spins
Free spins are an excellent opportunity to test out a couple of Unibet mobile slots without risking your own cash. These may be given out for a variety of reasons, such as accomplishing a goal or as part of a more extensive promotional campaign.
Free Bets
If you're looking for a safe alternative to placing a high-stakes wager but don't want to risk your own money, a Unibet free bet offer is just what you need. The Free Bet Club at Unibet (seasonally available) is a huge benefit for sports enthusiasts since it allows them to earn free bets by placing wagers of a particular minimum value in a set window of time.
Cashbacks
A cashback is a popular Unibet mobile bonus that allows the bettor to make a "risk-free" wager. The investment, or a portion thereof, will be refunded as a free bet if the bet is a loss, according to the terms and conditions of the offer.
Unibet Casino Sign-Up Bonus
The Unibet sign up bonus is updated regularly to keep new members on their toes while providing the ideal introduction to the site. These can range from 100% match bonuses to a fixed free bet, free spins, and so much more!
Claiming a Unibet mobile bonus is a great way to get started, both in terms of learning the site's casino and sportsbook and potentially winning real money after you've satisfied the promotion's wagering requirements.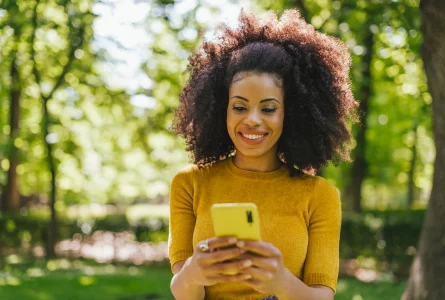 Unibet Promotions: What to Expect
Unibet offers existing members the benefit of earning rewards via their promotions even long after signing up. The responsible team works relentlessly to keep new and current members motivated and engaged by continually updating their promotional offerings.
Here's a rundown of the vast varieties of Unibet casino bonuses you could encounter.
Game of The Week
Game of the Week is one of the most popular Unibet bonuses for existing customers and it generally includes free spins or free money to be utilised on the particular game featured in the promotion. While the terms and conditions of these Unibet offers vary widely, they have previously featured a Unibet poker bonus with Game of the Week.
Deposit Reload
This incentive typically gives a player who deposits on a particular day a percentage bonus to boost their account even further; however, the exact terms of the offer at a given time might vary.
Live Casino and Sportsbook Boosters
A booster can come both as a live casino and sportsbook bonus. As a rule of thumb, punters can expect odds for a specific market (hand or spin in the case of live casino) to be boosted for better odds.
Refer a Friend
Any time you recommend Unibet as one of the best mobile casino sites or online sportsbooks, you both stand to benefit from whatever the current "refer a friend" promotion comprises.
Unibet Sports Betting Sign-Up Bonus
New UK bettors may anticipate a variety of Unibet mobile bonuses and promotions. Most of them are awarded immediately upon opting in, while some may require a promotional code. The most popular are matching deposit bonuses, risk free bets, and no deposit incentives. Provided a sports-specific welcome bonus isn't immediately accessible at registration, a general welcome bonus might be utilised for sports betting if the wagering requirements allow it.
Unibet Sports Promotions
If you're going to wager, you may as well have the greatest odds possible and a shot at earning some cash. You can do precisely that with Unibet sports extensive list of bonuses and promotions.
Sports Betting Odds Boosts
Unibet is well-known across the globe for providing some of the greatest odds in the business. These are occasionally given an extra push via particular promotions, most notably in the football and horse racing markets.
Free Bets
Free Bets fit in perfectly well with a positive strategy, as they allow new and current users to place a risk-free wager. A manual opt-in is usually necessary, and there is typically a limited selection of sports and markets that qualify for the free bet.
Money-Back Specials
This kind of offer is common in the horse racing industry, where bettors get a refund (sometimes in bonus cash) if their horse places second or third in a race.
Overview of Unibet Bonus Terms
Unibet's bonuses are ideal for increasing your winning potential when playing for real money. Each bonus comes with a set of T&Cs, which must be met to cash in on the prize.
Here's a quick rundown of how the standard Unibet mobile bonus works:
Can Bonuses Expire?
As a general rule, yes, all promotions expire at some point. If you have opted for a bonus on Unibet, simply navigate to your active bonuses on your profile to confirm its expiration date.
Can you withdraw bonus accumulated winnings?
Any cash you earn while using an incentive will first be added to your bonus winnings total. When the wagering requirements have been met, any remaining bonus wins may be cashed out.
Only Available for Eligible Games
Some incentives, particularly in tournament promotions, may only be utilised on specific games and cannot be used in any other manner.
Wagering Contributions / Turnaround Requirement
Wagering contributions require players to gamble their bonuses a certain number of times before they can cash out their bet wins.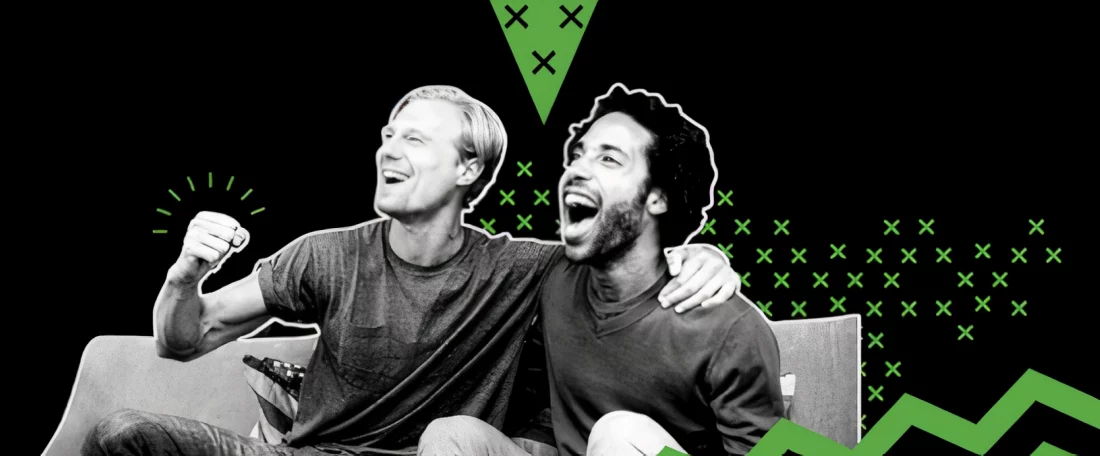 What to Know About Wagering Requirements
After accepting a bonus or other kind of promotional offer, you must always meet the associated wagering requirements. As a general rule, any potential profits from the offer will be kept separate from cash funds. These will be null and void if the wagering requirements are not completed, either before the stated expiry date or else before requesting a withdrawal.
How to Get The Most From Your Bonus
Earning bonuses is a terrific way to improve your chances of winning real cash. However, they must be used with caution, with specific aspects to be considered.
Use Your Bonus on Low to Medium Variance Slots
Mobile slots with low to medium volatility have a substantially lower potential for loss. Games with medium volatility, like Thunderstruck II, have rewards that are smaller but more frequent. As a result of their higher payout frequency, wagering contributions may be met much quicker, allowing you to play for real money sooner.
Choose Wisely by Checking the House Edge
For a general indication of how likely you are to come out ahead or break even, you may look at the house advantage % of each game. This is easily calculated by taking the theoretical 100% and subtracting the RTP percentage of a game. The greater the house advantage, the less often, but the larger you will win. Put your bonus money to work on these higher-variance mobile slot machines.
Consider the Wagering Requirements and Contributions
It's a good idea to read the relevant T&Cs before making any bets since the wagering requirements and contributions may not fit in with how you want to play. A bonus may be more useful in high-contribution games since it demands you to participate for more extended periods of time.
Unibet Promotions FAQ
Even with all the perks, you may need a little practice before you feel comfortable playing with the promotions and incentives. Below are some commonly asked questions about selecting a Unibet mobile bonus.
Why did I not get my bonus?

There are several potential causes for a bonus not to be activated. First and foremost, participating in many campaigns calls for a manual opt-in from your end. With free spins incentives, it's also crucial that you load the specific game for which the spins are intended.

How to release a free bet?

Unibet's Sports Lobby will show "pending" next to qualified wagers in the "free bets" section. If any outstanding free bets are displayed, you may release them by clicking on the bet. Additionally, wagers that are cashed out, profit-enhanced, or use any other method to increase the chances of winning do not qualify.

How can I get a Unibet welcome bonus?

Well, that's an easy one! Create an account with Unibet through the website, the mobile gambling site, or the app. The brand is well known for offering welcome bonuses that suit all players' needs, whether they're interested in Sports, Casino, or poker. After signing up and depositing, simply navigate to 'Active Bonuses' and opt-in to your preferred welcome bonus.

How does the bonus balance work?

When you initially log in to your account, you may notice a bonus balance that's kept separate from cash funds. The latter is the amount of money you have deposited or won that is available for withdrawal. If you have a positive Bonus balance, you may withdraw that money after you've met the wagering requirements associated with that bonus.

You certainly can! However, keep in mind that cancelling or changing a bonus will result in a loss of bonus money. When you cancel a bonus, it cannot be re-added to your balance. Simply go to your account's 'active bonuses' and sign up for a different incentive listed under 'bonus offers'.