About Mobile Betting
The possibility of betting and following a sport while on the go is one which continues to excite punters. They no longer have to sit near their computers and stare at the screen anxiously all day. Mobile betting has revolutionised ways in which punters place their bets and how they follow the game. One of the gambling sites that has grown in popularity over the years is Unibet. Unibet mobile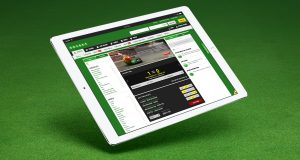 betting is among the interesting features that people who use Unibet enjoy.
Unibet Mobile Betting
To use Unibet mobile to bet, players can either download the app on Android or Apple devices or use the mobile version.
Using the Mobile Version
For people who do not want to go through the process of downloading apps on their devices, Unibet mobile betting can be done by going directly to the Unibet site. Players should use their mobile browsers to search for the Unibet website, and when they get in, the site will be automatically converted into a mobile version. Everything on the Unibet mobile version is similar to what customers will get when they use the site in desktop mode. The only difference is on how it is presented. Unibet mobile has the menu arranged differently.
Downloading the Unibet App
The other option of betting on Unibet is for users to download the app. This option is available for both Android and Apple users.
Unibet for iOS Users
People with Apple devices such as iPhones, iPads, and Apple watches can use their phones to download Unibet app.
To download, this is the procedure:
Go to the Apple app store first and search for Unibet.
Click on it and the download process should start. Players who are using Apple devices should know that it will take 75 MB space in their phone storage, so they should ensure that they have enough memory so that the apps do not slow down the operations of their phones. The apps will also need the system to be at 9.0 or higher for it to work.
Unibet for Android Users
Android users will have to go through a different process if they want to enjoy Unibet mobile betting. Since Google does not allow gambling sites into their app store, customers have to download the Unibet app directly through the website. Players should use the following process for it to work.
Go to the Unibet website and find the download link.
Before clicking on the link, users should go to their phone settings and allow downloads from unknown sources.
They should then go ahead and click on the link to download the app.
After downloading, they will get an extension.
Click on the extension and the Unibet app will be installed on the phone.
They should remember to go back to the settings and restore it to its previous settings so that they do not get attacks by third parties.
The downloaded app should be able to work immediately.

Advantages of Using Unibet Mobile Betting
Unibet mobile betting is prevalent among people who want to place their bets and follow games on the go. People no longer have to stay indoors on their computers or head to casinos to gamble. With a smartphone and a good internet connection, they can enjoy the betting wherever they are, whenever they want. Some of the advantages of using Unibet mobile include the following.
Has Several Offers and Promotions
There are several offers for Unibet users. The users should go through the terms and conditions section at the bottom of the website so that they know how to qualify for the promotions.
Is Safe and Secure
Admittedly, online gambling can have some risks, especially if the sites are not secure. What makes Unibet mobile betting stand out, is the fact that they have mechanisms to ensure that the transactions which are done on Unibet are secured through SSL encryption. The website is registered and licensed in Malta and the United Kingdom. They also offer fair games and use random numbers generation to ensure there is fairness in choosing winners.
Has Several Payment Options
Unibet mobile provides a wide range of options for punters to make their deposits and withdrawals. Some of the options available are Skrill, Neteller, direct bank transfers, Visa card, Mastercard, credit card, Paysafe, and Trustly. The payment reflects in the user's account almost immediately, and in instances where users have to wait, it is never beyond five days.
The Interface is Easy to Use
Whether users are using the mobile version or if they decide to download the app, Unibet has a clean interface which is easy to use. They may not focus more on aesthetics, but this does not imply it is ugly. It means that their focus is on functionality, and the design they have chosen allows users to figure out everything quickly, even when they are newbies.
Quality Customer Service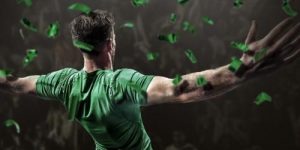 Unibet has a live chat option which is available 24/7 to cater to the needs of the users. For those who want a more elaborate response, the email address is always available in the site. Their Frequently Asked Questions section also has detailed answers that cater to issues that people are likely to encounter while using the site.
Provides Live Streaming Services
Punters can watch live games by using the live streaming services which are available for Unibet mobile betting. As long as users have a reliable internet connection, they can watch the games live and see how things unfold, instead of waiting for the game to end.
Verdict on Unibet Mobile Betting
Unibet mobile betting is highly recommended by reviewers because it is convenient. It also has a variety of sports and events to choose from and Unibet's reputation for being in existence since 1997 makes it reliable.